Tirion's team acts as a single point of contact throughout the conception and construction processes, all the way to the sign off procedures.
We analyze and advise on constructability, project delivery systems and contract forms. We have the expertise to represent the owner at key meetings, to develop and value engineering, to optimize the building methods. Our project managers will coordinate the project from drawings and specifications to monitor the construction development, schedule and budget, ensuring quality and safety of all process.
But most of all, we treat your project as our own!
DESIGN & PRODUCT DEVELOPMENT
With the outbreaks of the new technologies and the mobility associated, the working environment must be in constant evolution and the actual needs for physical space and storage made us invest time in developing new workplace designs adapted to these new ways of working while increasing space utilization rates.
Flexible workstations with integrated storage space, collaborative models and mobile seating strategy are some examples on how to save money with the new tendencies. Moves and updates can easily represent less space, but better work environment propositions with associated good returns on investment.
Our teams have a new mindset towards the workspaces with direct relation in adopting a new and revolutionary model, implementing technologies that allow more mobility or provide better conditions for employee training, or creation of an improved workplace environment that will positively impact employee productivity, decrease absenteeism and generate encouraging mood in space use.
Construction Management is the genesis of Tirion. We are proud to have formed in-house all the players to guarantee the planning, coordination, budgeting, and supervision of every type of construction job (with amounts that range from few thousands of dollars and a couple of trades to sites of several million dollars and hundreds of vendors involved).
Our teams ensure comprehensive management of all the stages of the process, with absolute respect for the norms and methods decided with the owner. Our representatives act as expert consultants in behalf of/and safeguarding the proprietor, enhancing effective communication, implementing the correct administrative documentation and maximizing project efficiency.
In Tirion we have internally all the actors to fully execute the role of a GC. We have key elements that are routined in overseeing all the procedures of a jobsite, managing the project from ground break to its completion. We are dedicated to providing the best solutions from the procurement process to the logistics and operative side of the works.
Our job is to make the day-to-day operations run smoothly, breaking down huge complex tasks into functional logical systems. We take the responsibility of turning the vision and rendering concepts into reality, with full respect by the code requirements.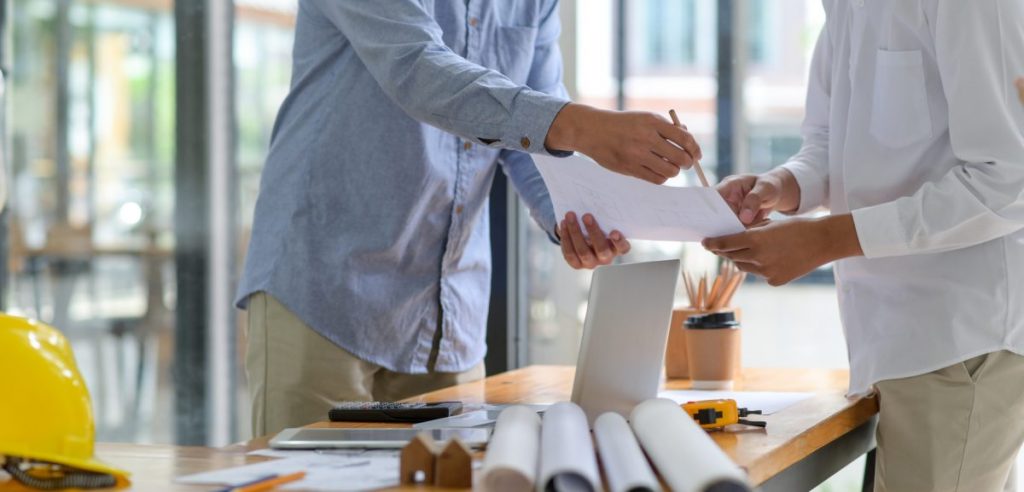 INTERESTED IN WORKING WITH US?